Details

Category: English
Hits: 8176
BRATISLAV STAJIC
Founder&Headmaster of the International Aikido Academy
Black Belt 9th Dan International Aikido Academy
Black Belt 5th Dan Aiki Jujutsu
Black Belt 1stDan Shotokan Karate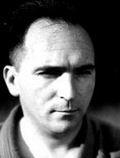 Bratislav Stajić currently runs regular trainings for children, adults and aikido trainers, as well as numerous seminars for clubs and federations. In addition, he trained special police and army units at home and abroad. Coordinates work in 25 aikido schools around the world.
Bratislav Stajić Hanshi began his Aikido studies in 1979 and has been actively training since. His substantial professional experience resulted in an original and innovative approach to his teaching.

 PROFESSIONAL EXPERIENCE
A rich professional experience in coaching and 38 years of active training resulted in expert knowledge of aikido, as well as originality in the methodology of training and training. It is known internationally for the technical precision and originality of the technique, combined with extremely effective impacts on vital points. He is a specialist for defense techniques from several armed attackers. In his previous career, he has led and organized over 120 international and domestic seminars.
He actively led seminars to the police, the military, the Special Operations Unit (SOBR) of Russia, the Higher School of Internal Affairs in Yekaterinburg-Russia, the Special Units of the Russian State Commission of the Russian Federation, and since 1997, he trained Special Units of the Ministry Serbian Interior Affairs.
Master Bratislav Stajić is Founder of the International Aikido Academy, the Serbian Aikido Alliance and the Dynamic Sphere Fighting Club.
He actively participated and had a leading role in creating and developing of the World Centre of Real Aikido and Russian Association of Real Aikido etc.
For years he worked on the propagation and development of Aikido and Real Aikido. He helped to establish and develop many clubs and associations not only in our country but also in the world. It represents skills at the largest martial arts events in the world. He is a technical advisor to a large number of clubs and several federations.
MASTERS AND STUDENTS OF BRATISLAV STAJIĆ
By his work he has shown great skill to transfer his valuable knowledge and experience unselfishly to others. He trained a large number of today highly ranked masters of aikido and real aikido in our country and abroad, many of which run their clubs. On the special skill of knowledge transfer, he attaches an extraordinary interest to his training and a great attendance of training by the wearer of the highest belts.
TIMELINE
1964 On 4 February he was born in Belgrade.
1979 On February 6, he began to train aikido with Ljube Vračarević, while this skill was still in the limelight.
1984 - 1989 was perfected at the seminars of the great master Kenji Šimicu, Black belt 8.Dan. (Kenji Shimizu Tendoryu)
1986 he deposited for the Black Belt 1.Dan, and became assistant Master Ljuba Vračarević.
1998 participates in an international forum: Fighting skills of the world: Application in the self-defense of military units, security organs and security.
1989 he received the title Coach for Ju-Juts before the Examination Committee of the Institute for Physical Culture.
1989 goes to Russia as part of a First real aikido team in the Soviet Union, in town Yekaterinburg
1993 goes to Japan with master Ljuba Vračarević, and continues to master in the famous Yojinkan, at the school of great master Gozo Shioda, on the 10th Dan. PHOTO ALBUM (Gozo Shioda, Yoshinkan)
1996 he goes to Ekaterinburg-Russia for 6 months and runs training in two clubs, which were later established by many clubs throughout Russia.
1998 becomes Shihan (Teacher Teacher), and he is awarded the title Aiki Jujutsu Black Belt 5. Dan
2002 Establishes the Fighting Club "Dynamic Sphere" in Belgrade.
2003 he goes to Moscow and he stays there for 3 months. He presented his real aikido there, managed to stand out in a very tough competition and opened and facilitated the way for his colleagues in Russia
2003 The United States Martial Arts Hall of Fame, in Dallas, Texas, in the United States, receives the recognition of the Best Martial Arts instructor in the world. PHOTO ALBUM (USA real aikido Dallas)
2003 he is awarded the First Hand Category Instructor category. 2004.g. Launches the Internet presentation, Aikido portal, at www.realaikido.org. It was the most visited website dedicated to aikido in Serbia. 2008.g. The website changes its address and becomes www.aikidoakademija.rs. Today it is finally located at www.aikido.rs
2004 he has a remarkable performance as part of the real Aikido team in Paris, at the Bercy Hall, at the largest martial arts festival in the world. PHOTO ALBUM (France real aikido)
2005 United States Martial Arts Hall of Fame, Chicago, Illinois, USA, confirms the Black Belt Day 8 Day for Real Aikido, ahead of the International Martial Arts Council. On the same occasion, he is awarded the Goodwill Ambassador. PHOTO ALBUM (USA real aikido Chikago)
2006  He is again participating in the United States Martial Arts Hall of Fame in St. Louis, Missouri, USA. (USA real aikido Saint Louis)
2007  participates at the international Yoshinkan seminar in London, as a guest instructor, by Master David Rubens, Black Belt 7.Dan. Photo album: (Yoshinkan London 1)
2007 was admitted to the European Martial Arts Hall of Fame. PHOTO
2008 participates at the international Yoshinkan seminar in London, as a guest instructor, by Master David Rubens, Black Belt Day 7. (Yoshinkan London 2).
2008 in the desire to further progress, he leaves the real aikido with his will and personally dedicates himself to researching and improving aikido, returning to his system of work richness and diversity, through his deep knowledge of this martial arts.
2008 creates its own layout program, the application of which is a systematic gradual progression in aikido. The program is extremely well received in the country and abroad, which attracts attention and arouses great interest of aikido federations, clubs and individuals.
2009 founded the Serbian Aikido Alliance, through which it directs the work of the clubs in the Republic of Serbia.
2009 founded the International Aikido Academy, through which the work of federations and clubs in other countries is directed. 2012.g. changes Club Club name from "Dynamic Sphere" to "Aikido Academy" .
2016 he was promoted to 9th Dan Black Belt.
Today he continues her work as an international trainer, with commitment to personal advancement, through continuous learning, refinement, and exchange of experiences with martial arts masters in the country and the world. He leads a large number of aikido seminars and placement in the country and abroad.